The Higher Pitch has placed itself in the perfect niche of combining technology and brand. The new metrics of marketing success is all about this combination and am pleased to see THP work well in that area. They have delivered great projects . My best wishes to the team to keep playing higher!


Meenu Bagla
CMO, Cyient and Former
Global Head of Marketing,
Tech Mahindra

I like the way The Higher Pitch has modeled its offering. I have seen their capabilities closely and am confident of their ability to deliver efficiencies to customers through their well-integrated marketing services. My best wishes to the team

Ashok Trivedi
Managing Partner, SWAT Capital and
Co-founder of Mastech Digital and
IGATE Corporation

All the best to The Higher Pitch as they accelerate in their journey of creating differentiated experiences for brands leveraging technology, innovation and deep understanding of their client's needs.


Sarika Naik
CMO
Capgemini India

I am highly impressed with the quality of expertise The Higher Pitch brings in. Right from strategy and leadership in marketing, all the way through execution and measure, The Higher Pitch delivers on end-to-end marketing with panache and high impact. They understand technology very well, and speak the language, which is a big plus. At GlobalEdge we had a great experience working with their team in several of our initiatives. Keep going higher, THP!


MP Kumar
Founder, GlobalEdge
(Currently part of Capgemini Engineering)

The Higher Pitch understands what it takes to build, sustain, and transform enterprise brands, and they have rightly understood our journey of transformation at ITC Infotech. I always look forward to our conversations because we come out with a new idea that we are all eager to implement. I am also particularly pleased with their can-do spirit for any challenge. Their leadership is impressive with a lot of proven experience in enterprise marketing. Great going, THP!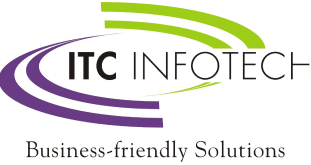 Shyam Ananthnarayan
CMO, ITC Infotech

I have had an unparalleled experience partnering with The Higher Pitch. Their understanding brands and communications is impeccable. We scaled new heights in our internal communications program ably supported by The Higher Pitch. Their ability to bring in experiential elements in design and communications is often noticeable. Their deep expertise in branding mergers and merging brands worked very well for us, in our own journey of transformation. My best wishes to the entire team.


Naganagouda SJ
Former Global Head,
HR – GlobalEdge
(Currently Capgemini Engineering)

Let's start a brand-new story now!