About Us
We are living in exciting times. The way people interact with brands has changed; the way individuals and enterprises engage with each other has changed. We today live under economies where experience in the new currency.
Welcome to the new world.
Welcome to the new normal.
Welcome to The Higher Pitch.
We are an experience-driven brand and digital technologies company. We blend imagination with technology to differentiate your brands in the minds of your stakeholders – customers, employees, investors, analysts, media, and anyone who interacts with your brand.
We maintain a high academic quotient of professionals qualified in the areas of marketing, arts, design, gaming, analytics, information technology, psychology, and economics, among others.
With our deep understanding of Marketing and interventions of technology, we are in the business of building and transforming B2B brands; we create lasting experiences that translate into revenues, efficiencies, and brand loyalties.
We fetch higher returns.
The Vision
To accelerate Brand transformation and business Growth by integrating Marketing and Technology, intelligently.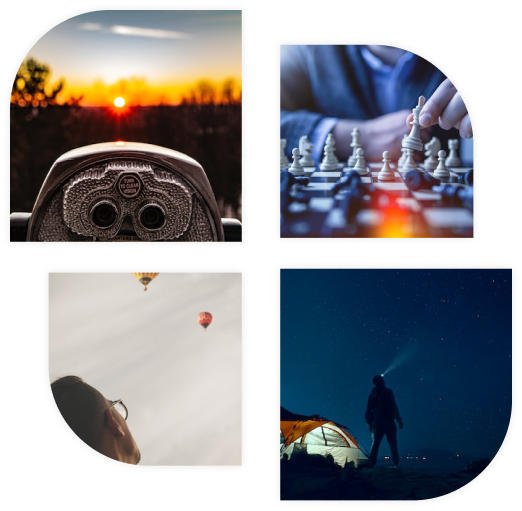 The Values

Entrepreneur
By Attitude

Lateral Thinking
By Habit

Pushing Limits
By Practice

Sincere
By Nature

Joyful
By Choice
Founding Leadership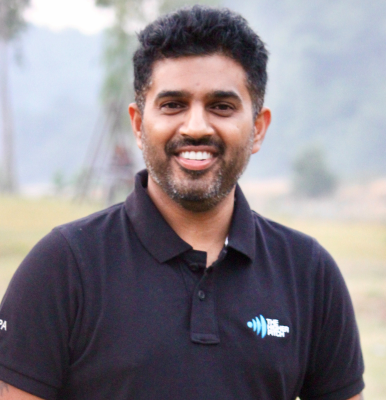 Prabhanjan Deshpande (PD)
Co-Founder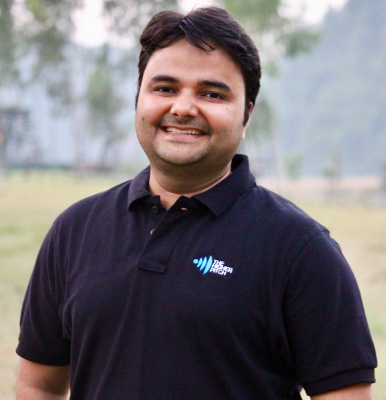 Nishant Mishra
Co-Founder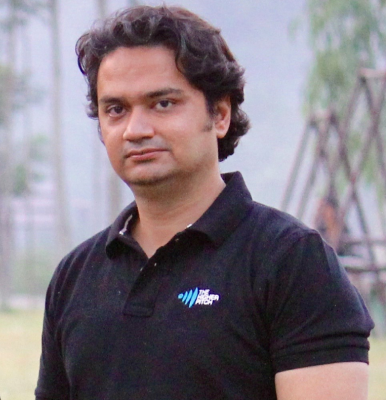 Himanshu Mishra
Director & Technology Head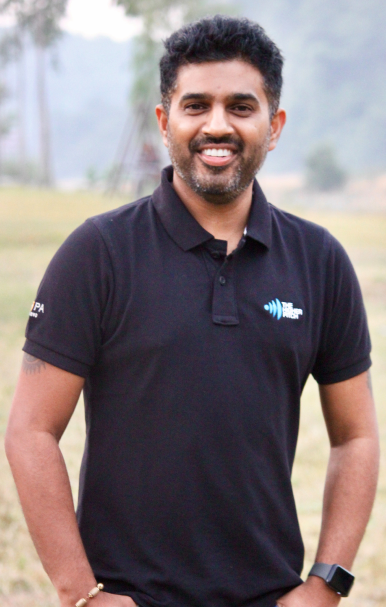 Prabhanjan Deshpande (PD)
Co-Founder
PD has more than 16 years of corporate work experience, mostly in technology marketing and sales across the US, India, and Japan. A large part of his career was at IGATE, India's sixth largest software exporter, till the French major, Capgemini acquired it in 2015. Through his career, PD has anchored several high-decibel marketing campaigns, turnarounds, and brand transformations, all the while focusing on efficiencies and returns on marketing. He has also successfully led integrated demand generation programs apart, and specializes in executive connects and value-based business networking. At IGATE, PD was the global head of communications and PR and was the face of the company during significant events such as M&As, digital campaigns, as well as unusual crisis situations. He has been part of the IGATE journey as it rose from $80 million to $1.2 billion in revenues over nine years. PD was also the Head of Marketing for GlobalEdge Software and LiquidHub, India. PD is an alumnus of the Indian Institute of Management, Bangalore (IIMB), and is a graduate in Life Sciences from Bangalore University. He has been part of business bodies in the country such as the CII-Young India Chapter and the Marketing Chapter at NASCOMM.
X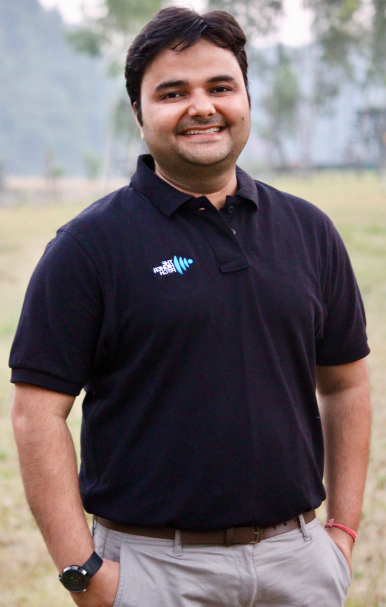 Nishant Mishra
Co-Founder
Nishant Mishra brings in over 15 years of a perfect blend of entrepreneurial and corporate experience. His experience of working in the global consulting team at IGATE, knowledge of technology as a business, and setting up marketing and customer service teams from the ground up augurs well for The Higher Pitch's clients. He specializes in marketing strategy, research and customer intelligence, solution building, and digital marketing, which are core elements of the company's offerings. Nishant spent a significant amount of time at IGATE working in demand generation, digital marketing, and later in Retail & CPG consulting group. During his tenure at IGATE, he has worked on various programs around Digital Strategy, Omnichannel Retailing, and Customer Experience Management. Nishant has also led regional marketing for Birlasoft's Europe and APAC region and has successfully carried out integrated marketing programs including advisory relations and demand generation.
Early in his career, Nishant spearheaded a digital startup where he also set up an offshore customer service team for a Bay Area-based note-taking app company, which resulted in a saving of several hundred thousand dollars during the engagement period. The startup is now valued at more than a billion dollars today. He has also led the nation-wide brand launch for one of India's leading low-cost tablet PCs and built an overall marketing ecosystem for them.
X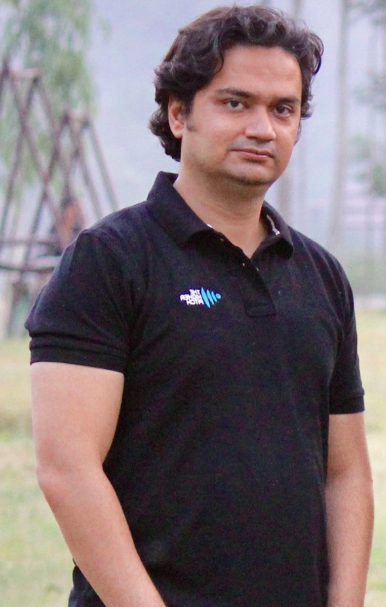 Himanshu Mishra
Director & Technology Head
Currently working as IT & Strategy advisors for various companies. Himanshu have 14+ years of rich experience in IT Program Management, Quality Assurance, and ERP implementations.
Led key initiatives as PMO Head at IL&FS Technologies Limited. Managed Project implementation reviews and management reporting related to all projects at ITL. Key responsibilities included Implementation of Risk management framework, ICFR, Process training and Decision support for Top Management. Done rollout of internal project management applications and processes organization wide. Project management office setup for large IT e Governance programs.
Implemented and Managed end to end Quality programs like CMMI Dev ML 5, CMMI SVC ML3, IS0 27k, ISO 20k, ISO 9001, Application Security audits, Vulnerability Assessments and Penetration testing for locations, data centers, and large e Governance programs.
Earlier worked as a Program Manager and Business Analyst at IL&FS Technologies Limited for ERP projects (on Dynamics Ax and Navision).
X
Senior Leadership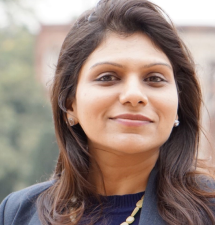 Anchal Swing
Head, Human Resources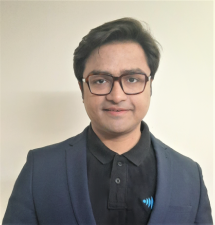 Diwesh Rawat
Head, PMO and Company Secretary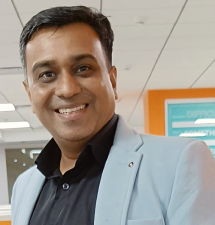 Gulshan Vashisth
Head, UI Development
Nithya Ramakrishnan
Head, Content and Communications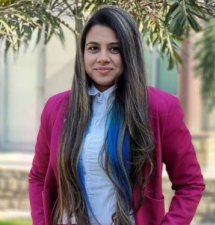 Moumita Banerjee
Lead, Brand Studio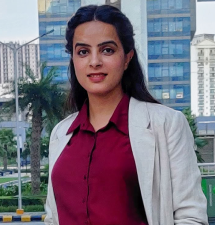 Bhumika Thakur
Lead, Creative & Design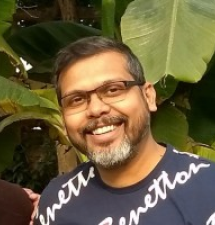 Pawan Pathak
Lead, Creative Director

Let's start a brand-new story!