Welcome to The Higher Pitch, where we specialize in increasing your returns through customized demand generation programs. Our team has a proven track record of impacting your revenue growth through integration, innovation, and impact.
We understand that every business has unique differentiators, unifiers, and technology trends, and we take pride in building customized messaging that speaks to your audience. As MarTech and Marketing Automation experts, we harness the power of automation and use persona-based messaging to tie your business needs to your offerings and differentiators, using the right digital channel mix to get your message in front of the right people at the right time.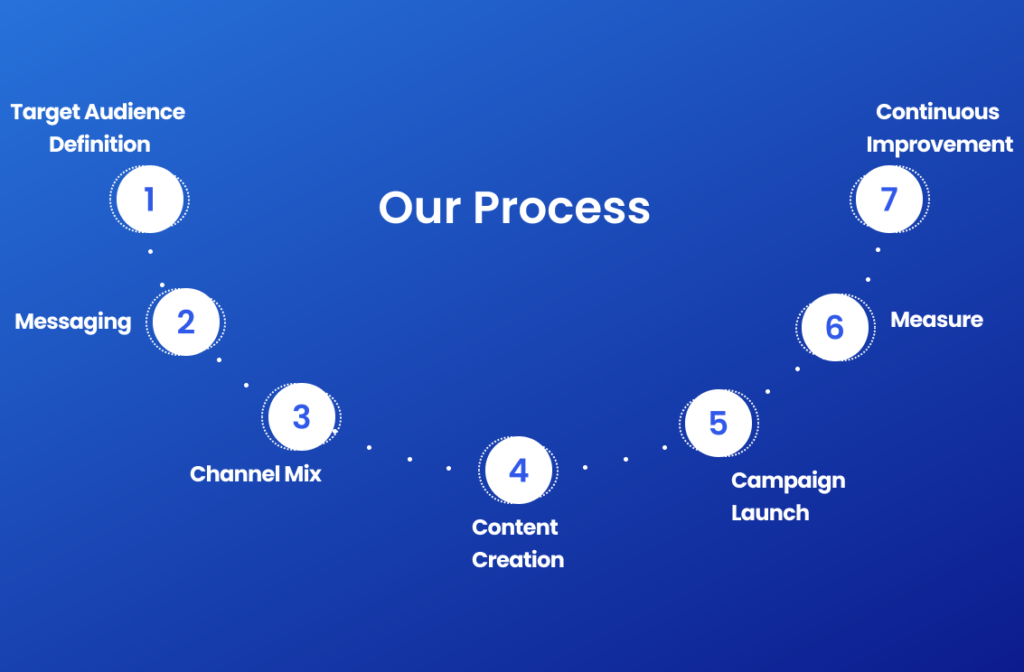 The Prongs
We help you build and nurture a captive audience through their buying journey. We create demand-generation campaigns that cover the three stages of the customer buying journey: Awareness, Consideration, and Decisioning.
Webinars and Events
Digital events, including webinars, virtual fireside chats, and similar thought leadership/mindshare events, are key to building a captive audience. This helps create a pool of engaged opt-ins that can be nurtured further through the buying process. Our teams help identify themes and topics and create the right content and communication assets for your digital events. We also help host and moderate the events and follow up with the attendees for prospecting.
Email Campaigns
Our content and communications team, in sync with the campaign teams, collaborate to set up and run email campaigns targeted at your captive audience and target groups. We integrate relevant content assets, including podcasts and other dynamic forms of media, into compelling emails, encouraging engagement and progress through the funnel.
Digital Spends
While you are generating contextual content relevant to your campaigns, paid spends become important to increase your reach and probability of success. Our teams work with you to plan the most optimum spends on paid digital media such as Google and LinkedIn, among others. Be assured of the timely changes in your paid campaigns depending on the progress and success of the messaging and hit rates. Our teams work tightly to ensure you get the best bang for the buck!
Inside Sales
We understand the importance of integrating human effort with digital marketing and demand generation campaigns. Our inside sales team is trained to understand the messaging and target audience for each campaign. By integrating inside sales with our digital marketing and demand generation campaigns, we can ensure that leads are not untouched, and prospects are engaged at every stage of the buyer's journey. This creates a more personalized and human experience for the prospect, which can help to build trust and credibility with your brand.

Let's start a brand-new story now!